Group of agricultural enterprises TM VILIA is engaged in cultivation of about 22 000 hectares of land belonging to 32 rural councils of Gorokhiv, Lokachi, Rozhyshche, Turiysk and Kovel districts of Volyn region and Mlyniv district of Rivne region.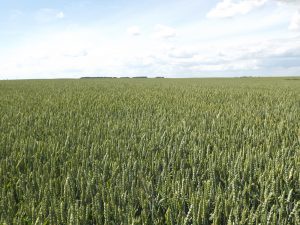 The structure of sown areas in 2016-2017 season is the following:
wheat-35%;
soya-7%;
rape-31%;
sugar beet-9%;
barley-5%;
corn-4%;
peas-4%
permanent grasses-1%
Using of advanced technologies, global experience in cultivation practices, the latest technology and modern equipment, taking into account the natural characteristics of the land (soil quality, geographic location) we managed to reach efficiency indices of cultivation: EBITFA per 1 hectare and yield, which are high among indexes in Ukraine.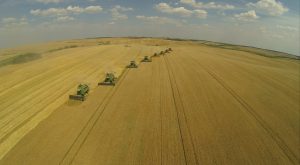 In recent years we achieved the stability of yields of basic crops:
wheat 80-90 c./ha.;
rape 40-50 c./ha.;
corn 90-110 c./ha.;
sugar beet 650-750 c./ha.;
The company annually produces more than 3.5 thousand tons of high-quality sorts of domestic and overseas (Canada, Germany, etc ..) selections of winter wheat, winter barley and soybeans for selling to partners of the Western Ukraine.
Growing of own cereals (wheat, durum wheat) ensure smooth operation of their own flour and cereals, providing hundred percent guarantee quality and safety of the original product.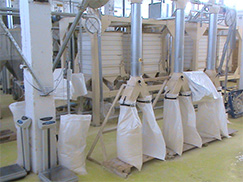 ______ ______ ______ ______ _____ ____ ____ ______
Restoring the natural fertility of land is one of the priorities of the activity
In order to maintain and improve the fertility of leased land shares, each year to 50 thousand tonnes of organic fertilizers are applied